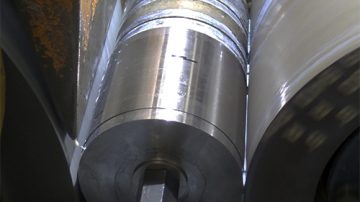 Precision centerless grinding services for steel, stainless, specialty alloys, titanium and many more. We specialize in infeed grinding with wheels up to 12″ wide, holding tolerances as close as .000030″.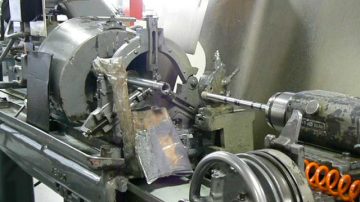 We support the aerospace industry with OD and ID Cylindrical Grinding for a wide range of parts such as shafts, rollers, pins, cylinders and other products. We specialize in the grinding of plated surface for landing gear and high strength …
Why Choose Us



ISO 9001:2015 and AS9100D CERTIFIED
Our ISO certification exemplifies our commitment to ensure innovation, competitiveness, product quality and customer satisfaction.
QUALITY CONTROL
Our customers expect levels of quality that meet their requirements, and our in-process inspection steps assure that only quality parts are moved to the next process step.  Our Quality Control Inspection Dept. assures that all documented final inspections measurements meet your stringent specifications.
OVER 60 YEARS EXPERIENCE
With our proven track record over 60+ years, we commit ourselves to complete all projects within the timeline set with our clients. We use the best of technology and tools to ensure that all jobs are done quickly but also giving attention to details and ensuring everything is done correctly.
Who We Are?
General Grinding & Manufacturing Company has served the aerospace and commercial manufacturing industries for over 60 years. We prides ourselves on exceeding customers' expectations in meeting high quality, on time delivery, and unmatched flexibility.
General has a proven track record and is one of the largest grinding shops in Southern California. With 25,400 square feet of manufacturing space and more than half a century of knowledge and experience, General has the team with the resources and the expertise you need. From precision "grinding service" jobs to "make complete" machining and grinding, General is your first choice for top-quality components and assemblies for aerospace and commercial applications. Contact us today and learn more about what our team can do for you.
Exceeding Our Customers' Expectations With Over 60 Years of Experience in Precision Machined and Ground Components
Clients / Partners / Certificates